The drama surrounding the 2016 budget may not have seen its last days, as two versions of the budget have been released as the amended copy.
Following agitations from civil society organisation and concerned Nigerians, the budget office uploaded the full version of the "final amended" 2016 budget.
It also uploaded the same on a ministry-by-ministry basis, showing a few discrepancies in the budget of the ministry of solid minerals.
Prime among the discrepancies was the inclusion of N795,234,275 for a website update for the ministry.
In the full budget, N795.2 million was included for the website update, alongside another N49,764,000 for "upgrading and maintenance of SIGTIM title management software and mco's official website; development of in-house support software for database cleaning and synchronization; internet/web access services (bandwidth and domain subscription)".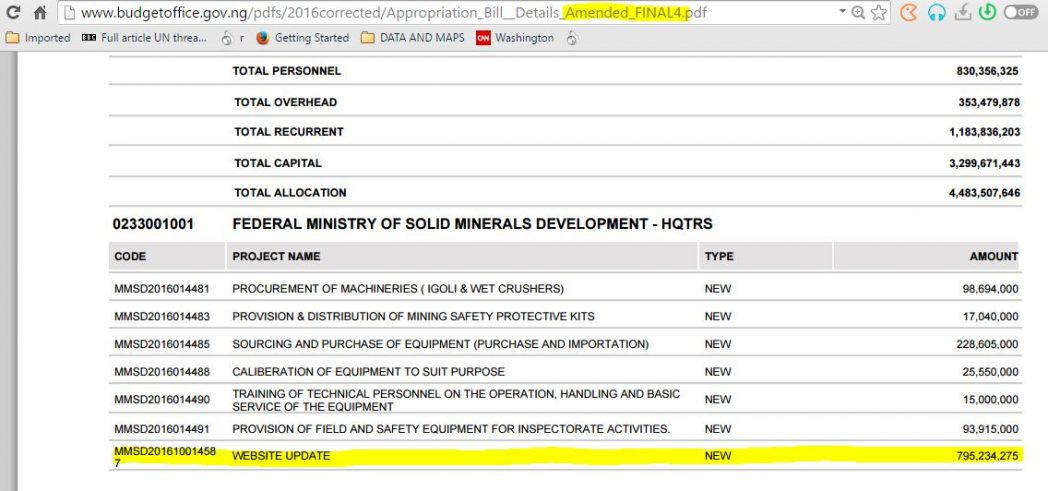 However, in the ministry's budget N795.2 million was missing, while the N49.7 was retained.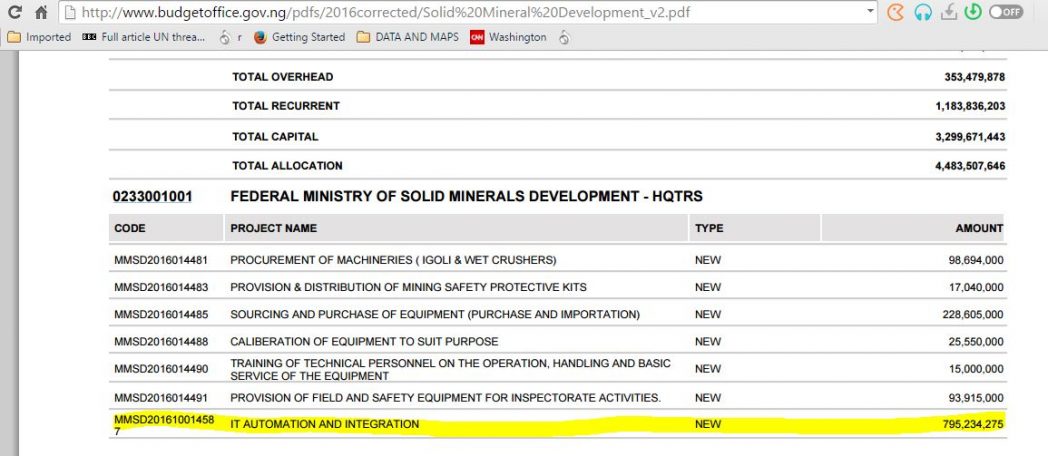 2. Ministry's version (which was replaced after our report)The ministry's version
TheCable had initially raised the inclusion of the N795.2 million in the altered budget, after the initial presentation by President Muhammadu Buhari in December 2015.
Following the publication of this story on Monday night, the budget office uploaded a new version of the budget, replacing the ministry's breakdown with the version below, reflecting a reduction in the line item "MMSD201610014587″ for "IT automation and integration" from N795.2 million to N736.6 million but TheCable had screenshots of the previous version (above).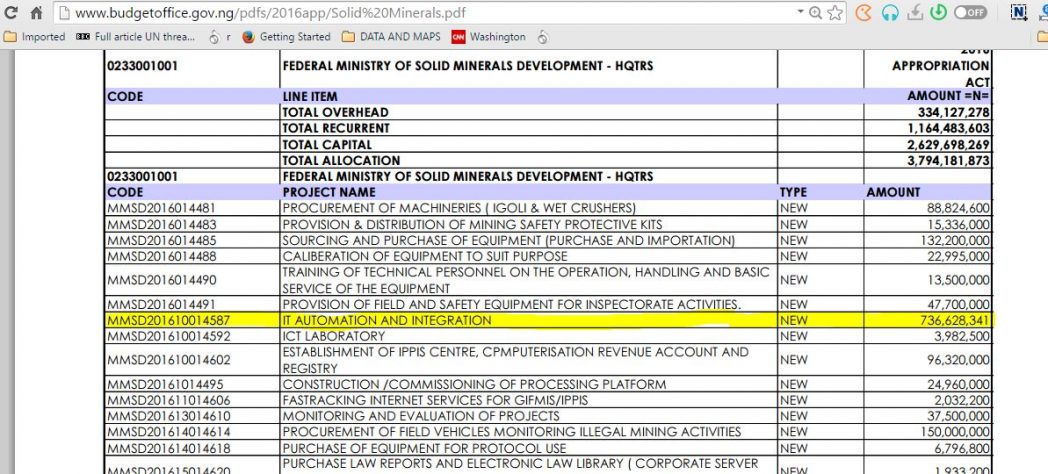 3. Newly uploaded one(after our report), with N736.6bnThe Newly uploaded version
The first version kept the total allocation of the ministry at N18,625,703,622 , while the newly uploaded one had N16,734,729,961 for the ministry.
Some other items raised were retained in the signed budget, including the N3,914,197,062 for "annual routine maintenance of villa facilities by JBN".
According to the budget, the presidency will still be spending N340 million in purchasing BMW saloon cars, while N500 billion set aside for vulnerable Nigerians.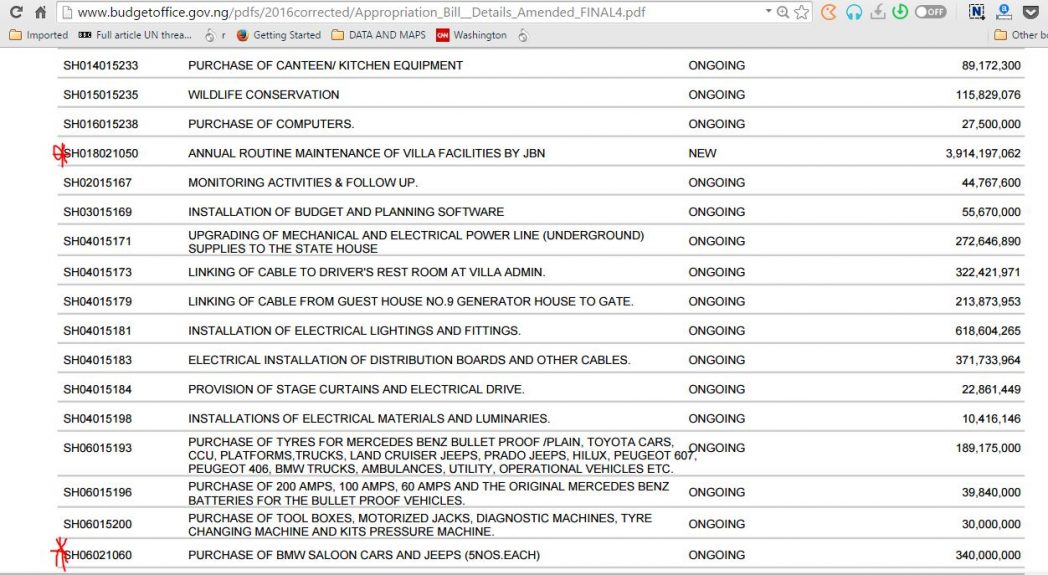 Budget 2016 amended Final 4
The budget has been fraught with controversy. It went missing, was padded, and eventually scrutinised to rid it of all sorts of errors, but these discrepancies seem unending, as the final copy has now shown.
On the bright side, the N60 billion "rail construction of the coastal railway project from Lagos to Shagamu to Ijebu Ode to Ore to Benin city to Sapele to Warri to Yenegoa (with siding to Otuoke) to Port Harcourt to Aba to Uyo to Calabar (with branch line from Benin city to Abudu to Agbor to Uko to Ogwashiuku to Asaba to Onitsha including the Onitsha railway bridge) rail line project" was included in the signed budget.
Credit: The Cable NG