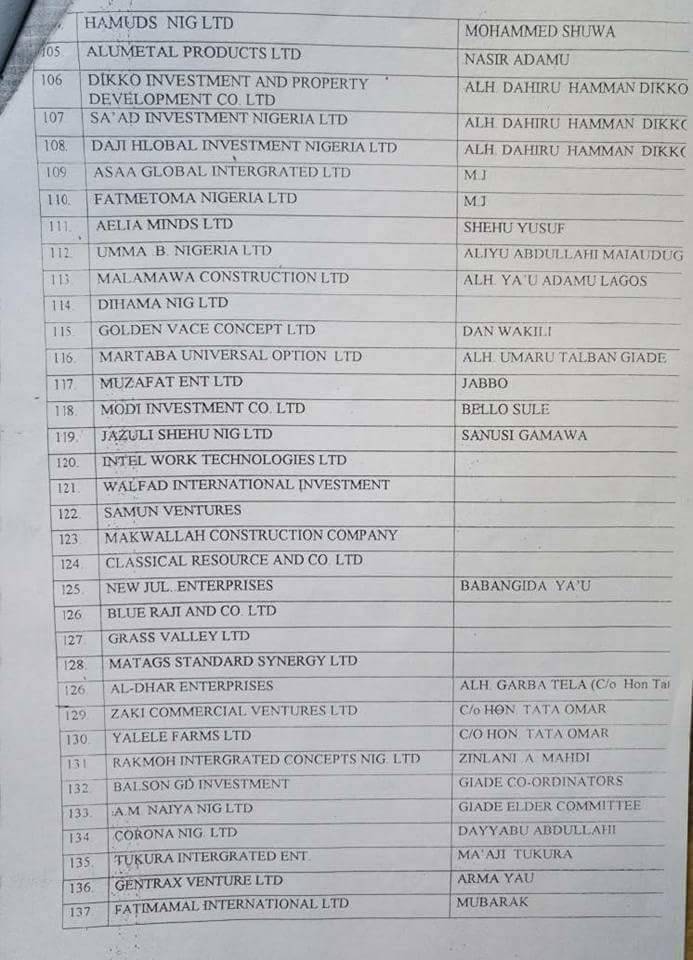 Secret Reporters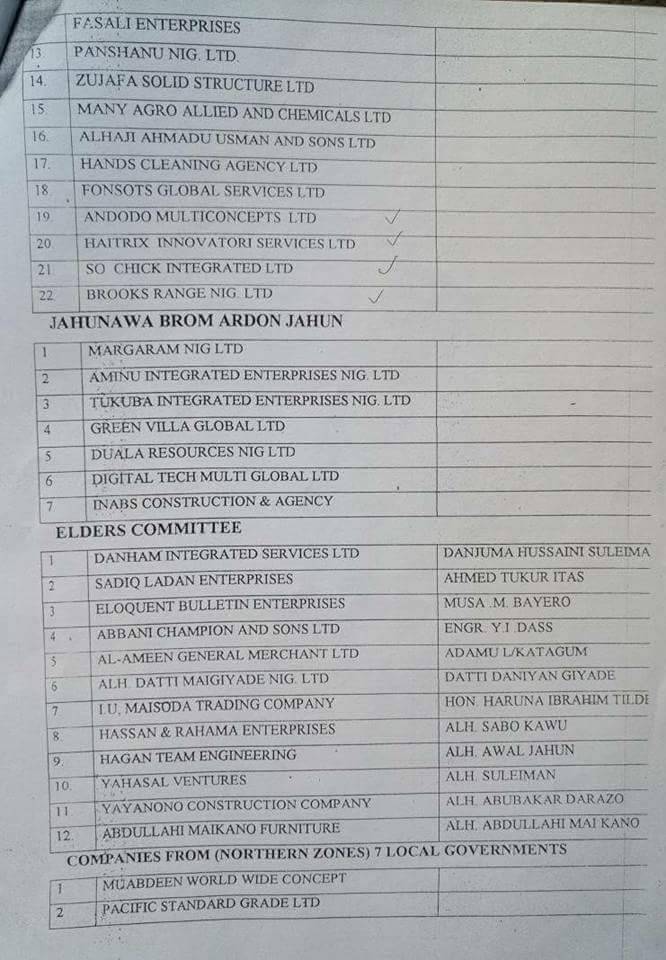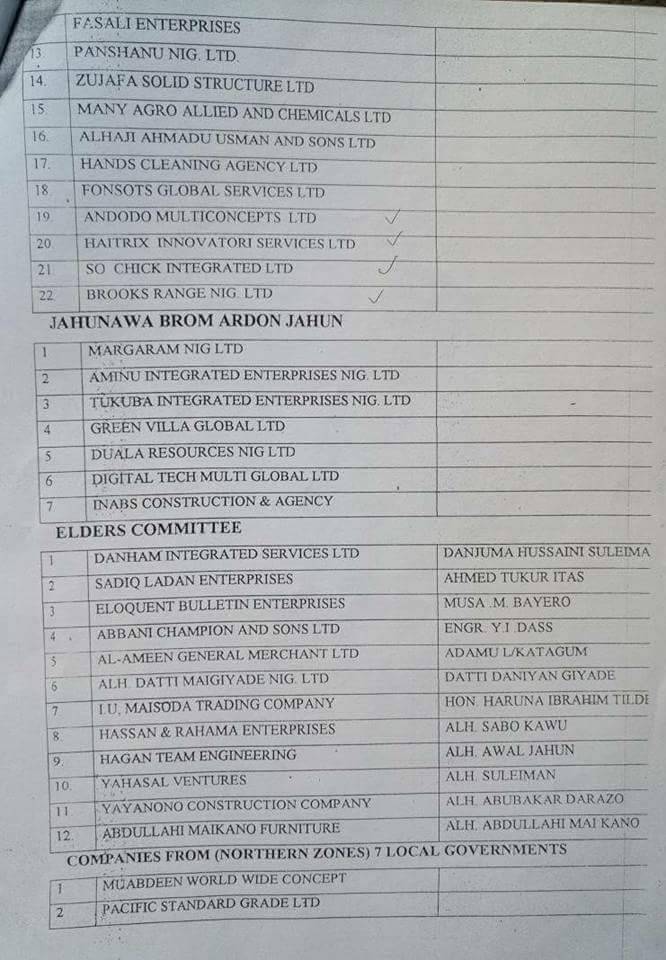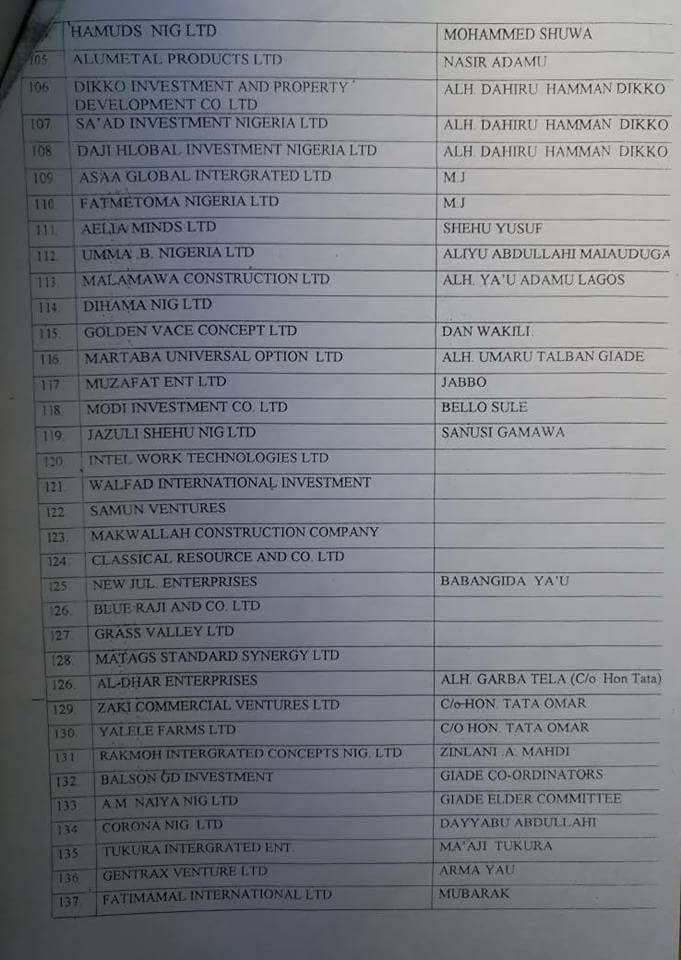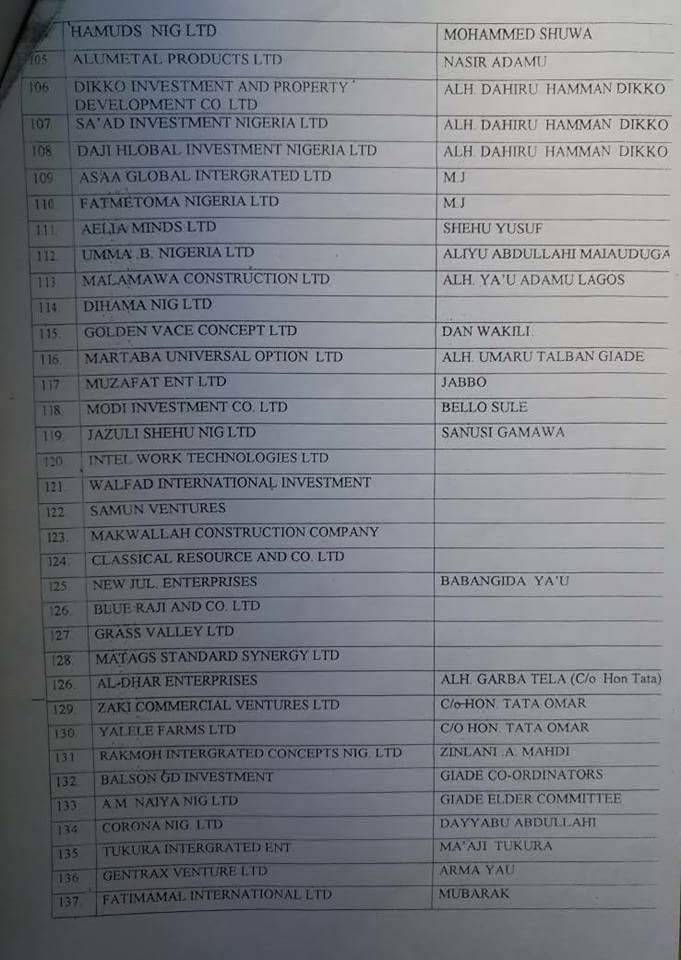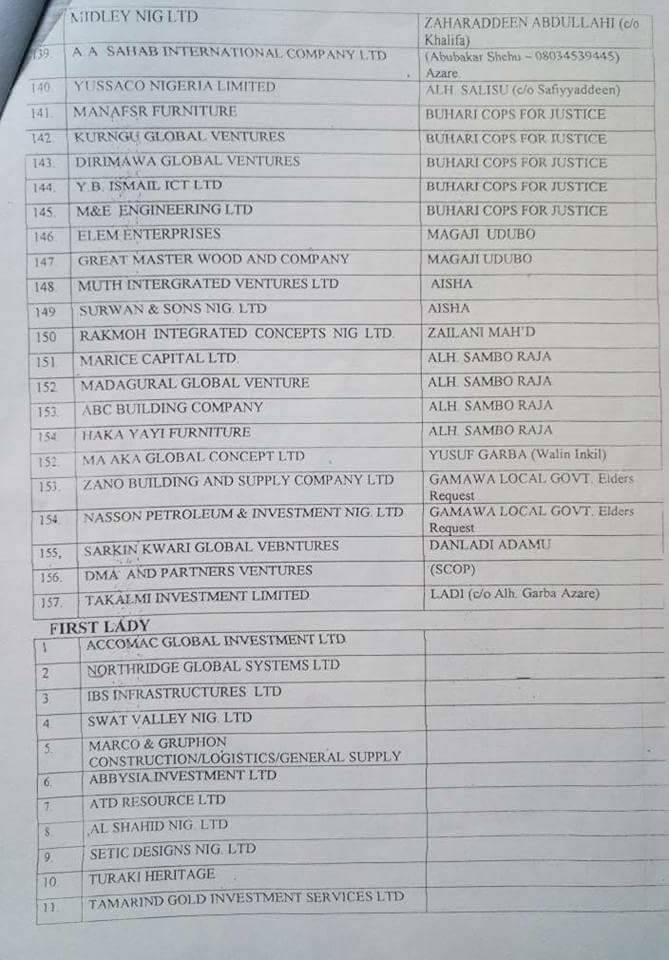 Just like in the days of Isa Yuguda, when he appointed one of his relatives, Abdullahi Dabo as the Chairman of State Universal Basic Education Board, SUBEB, and he ran the agency aground.
Universalereporters247.com learnt that under the current government of Governor Mohammad Abdullahi Abubakr SUBEB Contracts are now shared among the Governor's families, relations, Friends, Cronies or those that have appointments in his government.
In the list of contractors obtained by this medium shows that in one of the lists, the chief of Staff to the Governor, Abdu Sule Katagum got contracts through two of his companies, they are listed as Qidas Consultants and Madakiri Property's limited.
Again on the same list, there is the Elders Committee, which got 12 slots for the 12 names under the Elders Committee, some of the names in the Elders Committee include, Danjuma Hussaini Suleiman, Ahmed Tukur Itas, Musa .M.Bayero, Abubakar Darazo, Abdullahi Mai Kano, Datti Daniyan Giyade among others, while a name JAHUNAWA BROM ARDON JAHUN got seven slots.
Also, there were, companies from Northern Zone of the State which comprised of 7 Local Government Areas, under it, name such as Buhari Cops for Justice got five slots of contracts, while Gamawa Local Elders Request got two slots, one Sambo Raja got four slots, while one Magaji Ubudo got two, among others.
Moreso, on the same list, one Alhaji Dahiru Hamman Dikko got three slots, Hon. Tata Omar got two, Giade coordinators, and Giade Elders Committee got one each, there is also JABBO Inland Bank with one slot, PA Commissioner of Works with one slot, while BARAYAN Bauchi has five slots, Bab Sadiq has two slots, while the Governor's Special Adviser on Due Process, Sirajo Dada got four slots, also with one slot is one Alhaji Saidu Muhammed the President Igala Community Bauchi.
The unending list continues with Hassan Rimi Clinic getting two slots, Ahmed Tukur under INPC Elders having one slot, Hassan Waziri was also given two slots, a group with the name M A CONCERN MOVEMENT got four slots, among other names.
Also, a group known as 10-10 GROUP got four slots, even a curious name such as BABY has one slot, Hon. Ahmed Tijani got one slot. Air Commodore Tijjani Gamawa, an appointee of the Governor, got three slots.
However, to crown the impunity in the sharing, the First Lady and Wife of the Governor, Hajiya Hadiza Mohammad Abdullahi Abubakr got 11 slots using eleven companies that benefitted from the SUBEB contracts.
Culled from Universal Reporters