Secret Reporters
More revelations has trailed series of reports on Delta State Polytechnic, Oghara, from our medium, on the role played by the Rector of the Institution, Dr.(Mrs).Clara Sogbaike and her children, as they turn the polytechnic to a family affair.
Our investigation web has caught up with the former commissioner for higher education in Delta State, Professor Hope Eghagha, who we have reliably investigated, to have connived with the Rector, using his then position as Commissioner, to make monies for himself, through the establishment of Brafield Internet Service, where each student pay N1500 to carry out online registration.
The Rector, Mrs.Clara, has been remitting percentage of cash through cheques to the former commissioner, Professor Hope, who we also gathered was kidnapped in 2012, where the Rector was said to dole out money to him after his release by the kidnappers.
Further findings prove that, Eghagha is the major fraud player in the institution, as he was said to approve all contracts relating to the institution, without a tender board.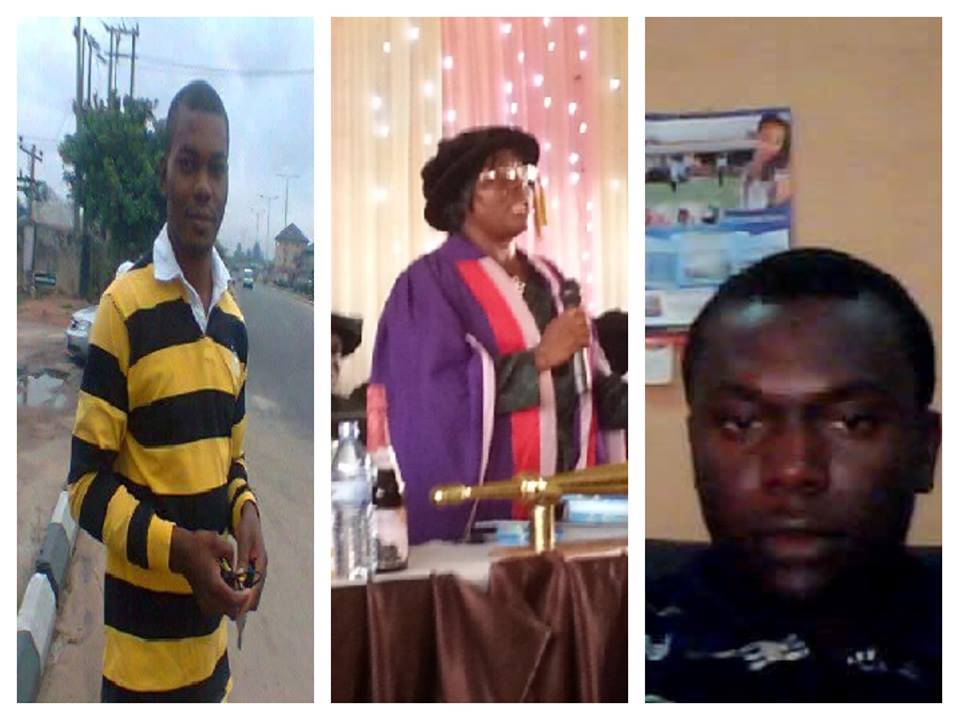 Haven discovered that his deeds were exposed through petition, in a meeting with staff of the institution; Hope Eghagha had openly said that, "all petitioners will die."
We have gathered that, the former chairman, Governing Council of the institution, Dr.Steve Oru has been fingered in the ongoing saga, as we have also discovered that, in 2013, Steve Oru was shot along Ughelli road, by hoodlums, and the Rector released N5 million for his treatment.
Further investigations shows that, Steve Oru, who was the Minister for Niger Delta was into the supply of cement to the building of projects in the institution, with an outrageous cost said to be at N6,000 per bag, while the son of the Rector, Tobi Sogbaike was in charge of supply of sand, also at a higher rate due to the position of his mother as a Rector.
Also, in violation of the National Board for Technical Education (NBTE) admission quota, Steve Oru had also aided the institution to issue fake result to thousands of students who they gave fake admission to.
The NBTE quota accommodates about 80 students, but the Rector and then Council Chairman, Steve Oru had admitted over 1000 students in an academic session, but in a move to cover their track, in one of the NBTE visitations, they had submitted result and admission list of 80 students, when the admission list was over bloated.
In a bid to also cover this, Dr. Steve who was later appointed as Niger Delta Minister, in connivance with then minister for Education, Ibrahim Shekarau, subdued NBTE not to suspend the academic programs in the institution as was done with IMT Enugu, where principal officers were suspended, and admission process also suspended.
We could not speak with the Rector to respond, as she had previously warned one of our editors never to call her again, meanwhile, the mtn and glo lines of the Institution's public relations officer were switched off.