Secret Reporters
The ongoing screening of police recruits being held nationwide which is reportedly marred by bribery and irregularities has come under heavy fire as many Nigerians see the exercise as nothing but a hoax to frustrate Nigerian youths, who with clear intentions to serve their father's land applied for the recruitment exercise.
The slots for the recruitment of the 6000 personnel by the Police Service Commission has already been shared amongst Nigerian House of Representative members, members of the police service commission, high ranking police officers and top guns in Nigerian politics, sources in the know told this newspaper.
In the wake of the recruitment exercise, a document obtained by SecretReporters revealed that the Green House, using its committee on Police Affairs allocated two (2) slots of constable to some house members, while some were allocated two Inspectors and ASP Cadets.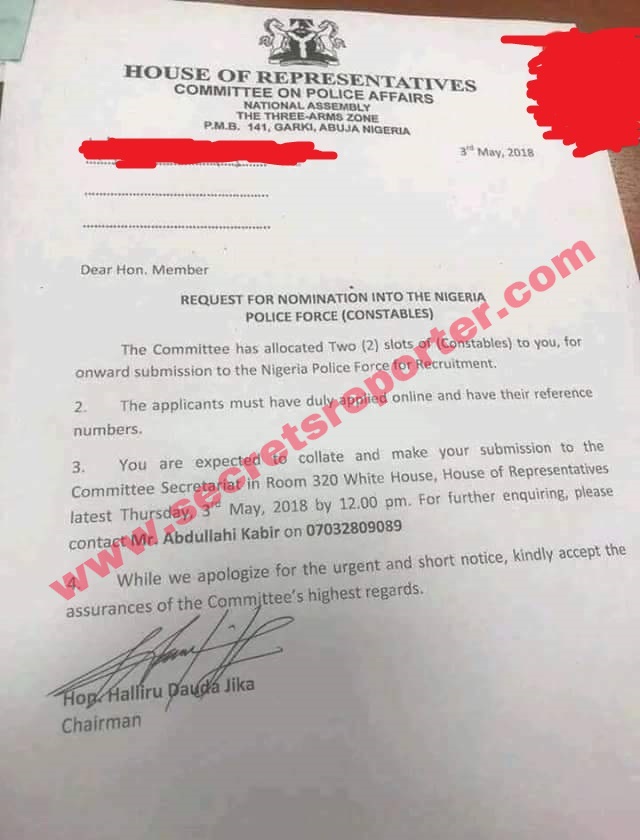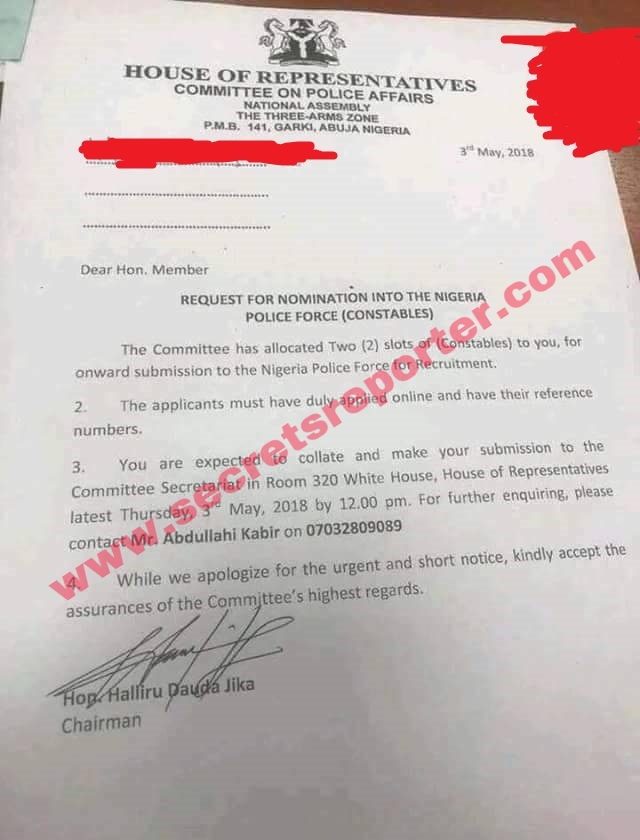 The applicants as stated in the document, who must have duly applied online, are also required to have a reference number. This SecretReporters learnt is used to easily identify the special applicants, as seen in most screening centers across the country where applicants having such numbers and connections do not even undergo the mandatory screening but automatically cleared, so long as they do not have any life threatening health problem.
Many applicants who spoke on the condition of anonymity to our reporters also disclosed that some applicants who have no godfather or top connection, but are financially buoyant are made to pay between N70,000 to N100,000 just to secure passage to the next stage of the screening.
"For three days now, I have not been screened, I come here every day but the only call the number according to your connection and how much they are given" lamented one of the applicants at a screening center in one of the South South states in the country.