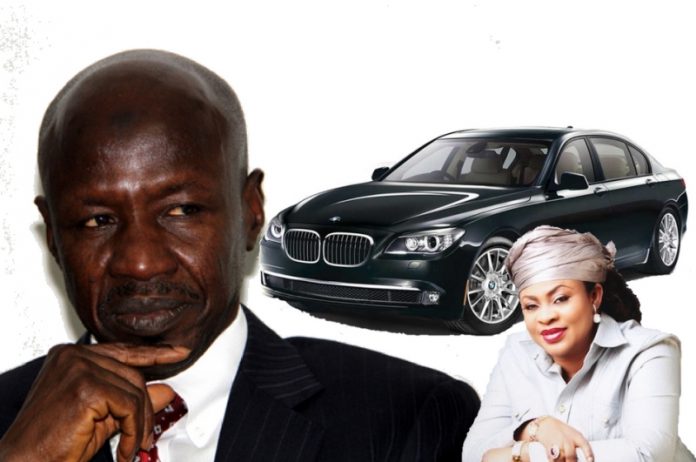 Secret Reporters
What happens when the corruption fighter becomes the corrupt man himself? What happens when the law enforcer becomes the lawbreaker? What happens when the crime fighter becomes the robber? These and many questions raced through the mind of SecretReporters sources, who bare their minds on the anti-corruption stance of the Acting Chairman of the Economic and Financial Crimes Commission (EFCC), Mr Ibrahim Magu.
Sources within the commission disclosed that "Magu is an anti-corruption crusader who lacks morality and tends to enforce morality he himself does not seem to possess".
A source who spoke jointly to LeadingReporters and SecretReporters in Abuja exclusively on the activities of Ibrahim Magu, the controversial man at the helm of affairs in EFCC noted that he has turned the office he calls the shot as a cash-cow through which he extends all manners of goodies to his family members and friends.
According to the source that's privy to activities of Magu, the commission is run with fear and trepidation and threat of dismissal of staff who dare to raise eyebrows on the wrongdoings in EFCC.
One of the silent battles currently raging in EFCC is the carting away of the controversial bulletproof BMW cars bought by Stella Oduah for a staggering sum of N255 million, which caused national outrage during her time as Minister of Aviation in 2013 and led to her sack from the cabinet by Former President Goodluck Jonathan.
The source disclosed that Magu has allegedly given the two cars to his wives, despite the case being in court. Apart from the controversial vehicle, we gathered that posh vehicles seized from individuals by the commission have suddenly developed wings and flown away, in what our sources feared may have also be given to his wives, families and close associates who help to keep his job, despite his non-confirmation by the Nigerian Senate.
The EFCC in 2015 had sought to arrest and prosecute Oduah but was stopped by the court, who granted an injunction restricting the EFCC, Inspector General of Police, Attorney General of the Federation and the Independent Corrupt Practices and other Related Offences Commission (ICPC) from inviting the former minister for interrogation.
According to one of our sources, this unusual but corrupt patronage is also to soften the political ground ahead of his gubernatorial ambition in 2023.
Some say he does so in an attempt to water the political ground as a source claims he is eyeing for the governorship position of Borno State.
Several attempts to reach the EFCC boss for his reaction proved abortive as his known phone line was switched off. When it eventually rang, he didn't pick nor return the calls. The spokesman of the commission, Mr Wilson, also refused to pick his calls, as customary with him, before we went to press.